WEIGHT LOSS
Customizable programs
Get back to your ideal weight.
RWC 2023
From 08.09 to 28.10
Discover rugby players' favorite bars.
NEW
Caramel slimming meal. Crispy.
A low-calorie caramel meal bar.
Protein shot.
Protein cereal snacks
low in sugar, ideal for boosting your protein intake.
15% discount
With the subscription.
Without commitment.
Super nuts.
Ultra gourmet, 64% whole fruit, Nutriscore A, no added sugar and suitable for the ketogenic diet.
Energy shot.
No-bake, all-natural snacks
No added sugar, rich in fruit, vitamins and minerals!
Slimming cures.
6, 15 or 30 days cure... Choose the slimming pack that corresponds to your weight loss goal and say goodbye to those extra pounds!
Compose your treatment now.
You don't know how long to choose a cure? The longer the cure, the more effective it will be.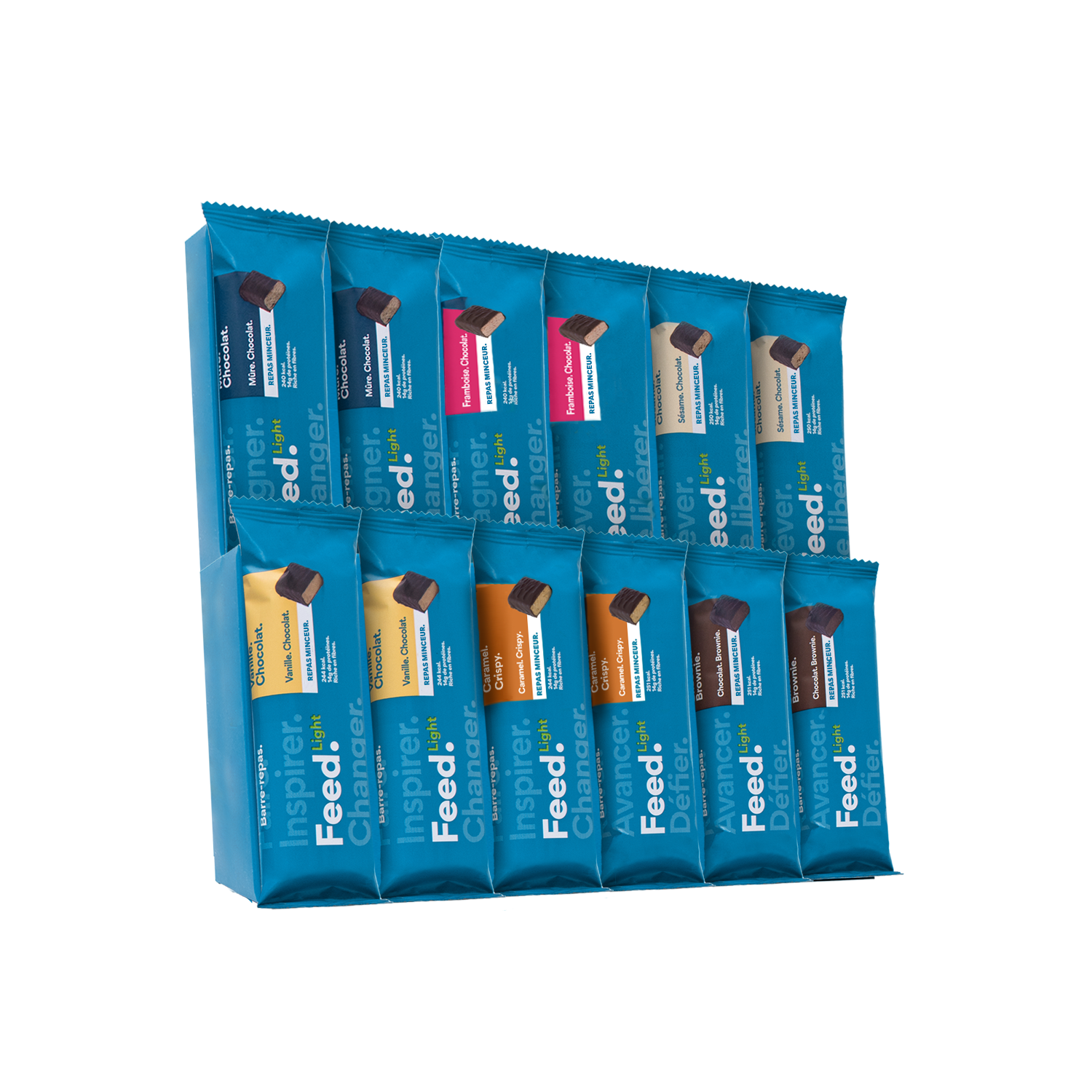 Eliminate excess
6-day treatment.
46,00 €
3,83 € per meal
12 meal bars
To discover all our flavors
Caramel crispy. Brownie. Vanilla. Sesame. Raspberry. Blackberry.
Popular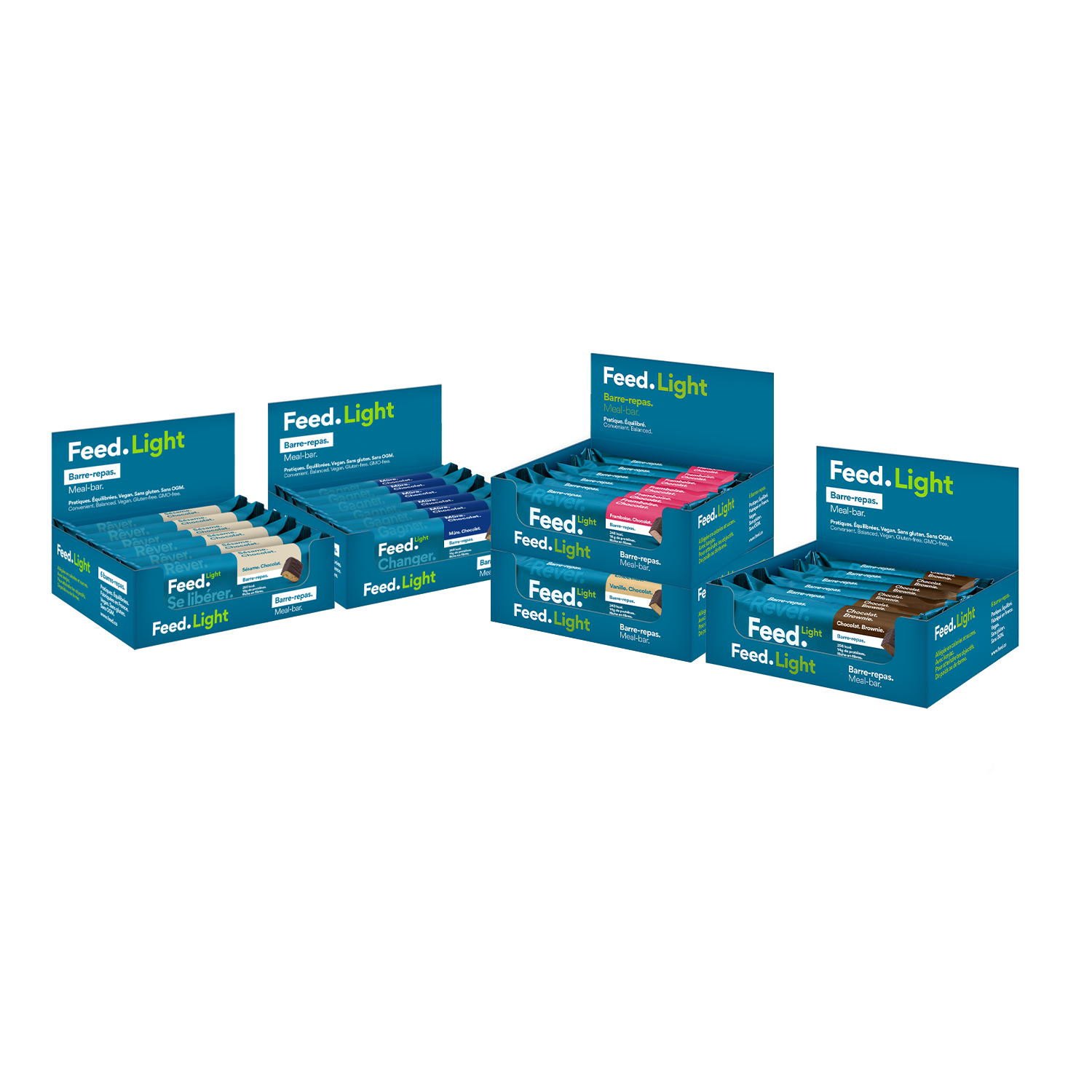 Find the line
Cure 15 days.
3,50 € per meal
30 meal bars
Choose your flavors
Free delivery. Pay in 3 times.
Free slimming guide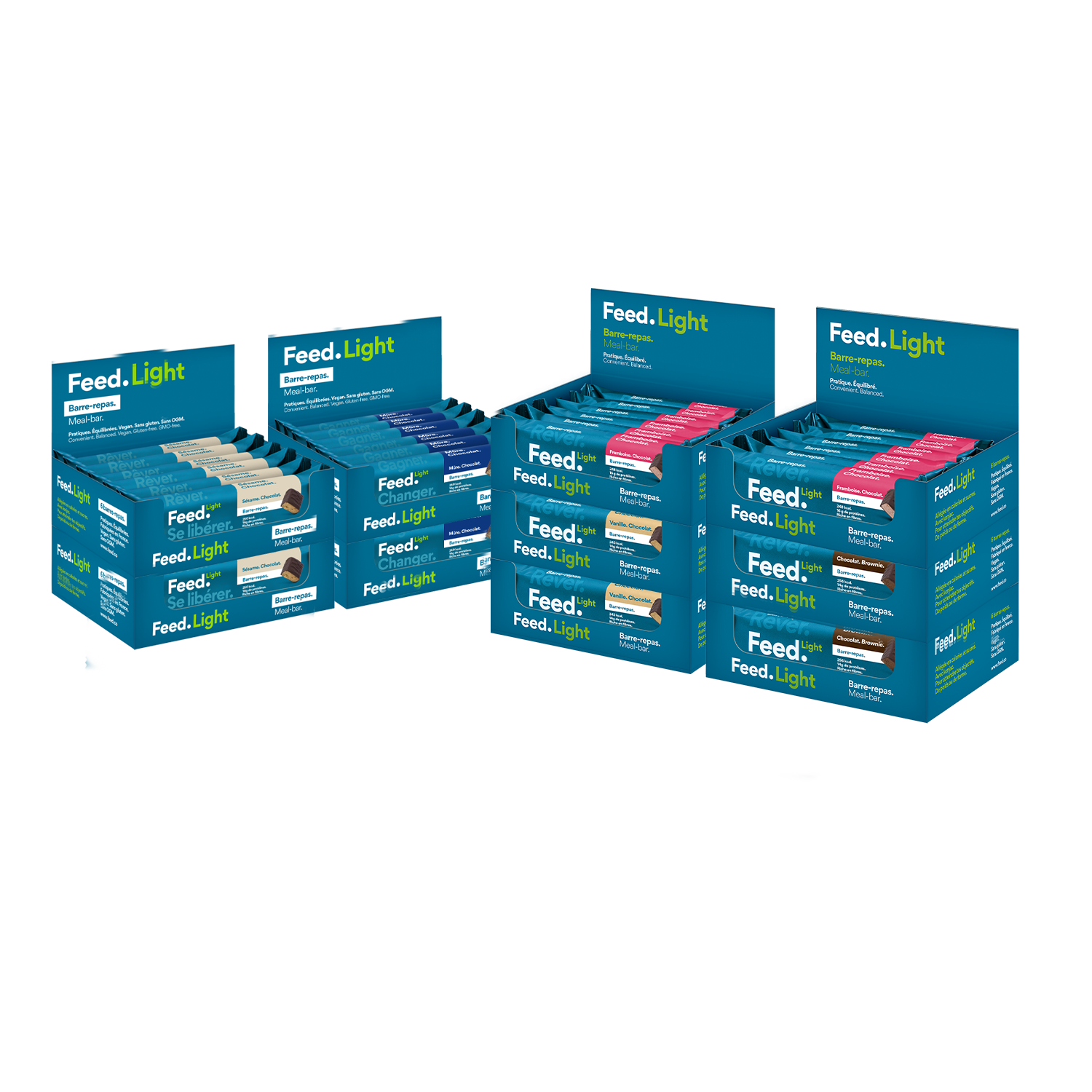 Change size
30 days cure.
3,32 € per meal
60 meal bars
Choose your flavors
Free delivery. Pay in 3 times.
Free slimming guide
Our meals and snacks are balanced and adaptable to all daily challenges.

Each range meets a specific objective. Weight loss for the Light range, time saving and muscle gain for the Original range, a protein or energy boost with the Snacks range.
Protein.

Satiety.

Convenient.

Gourmet.

Balanced.

100% vegan.
Our nutrition guides.
To understand the basics of your diet.
Any questions?
Our answers.
Online.
Monday through Friday. From 9am to 6pm.
We answer all your questions on our chat.
Faq.
Any question? We probably have the answer in our Frequently Asked Questions.