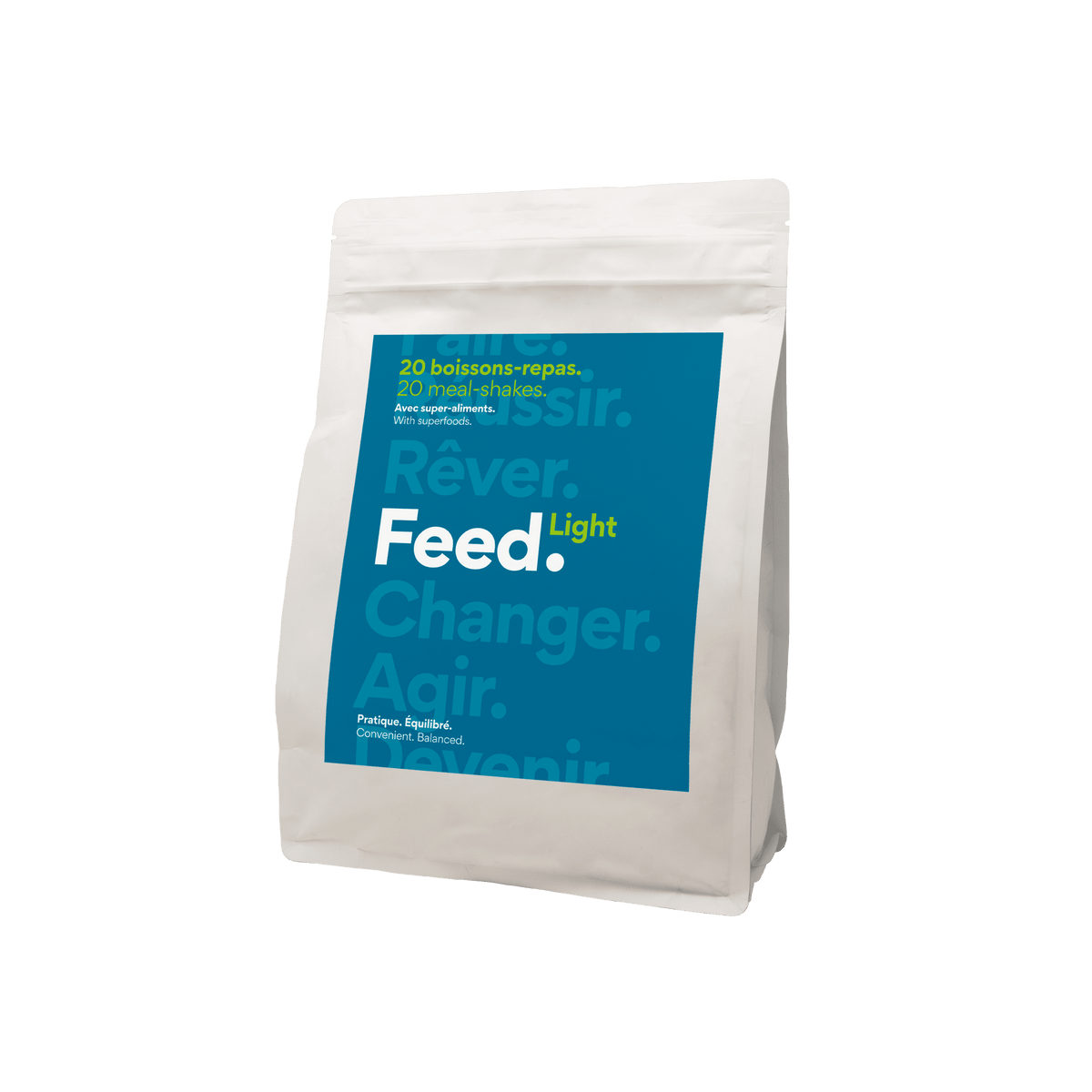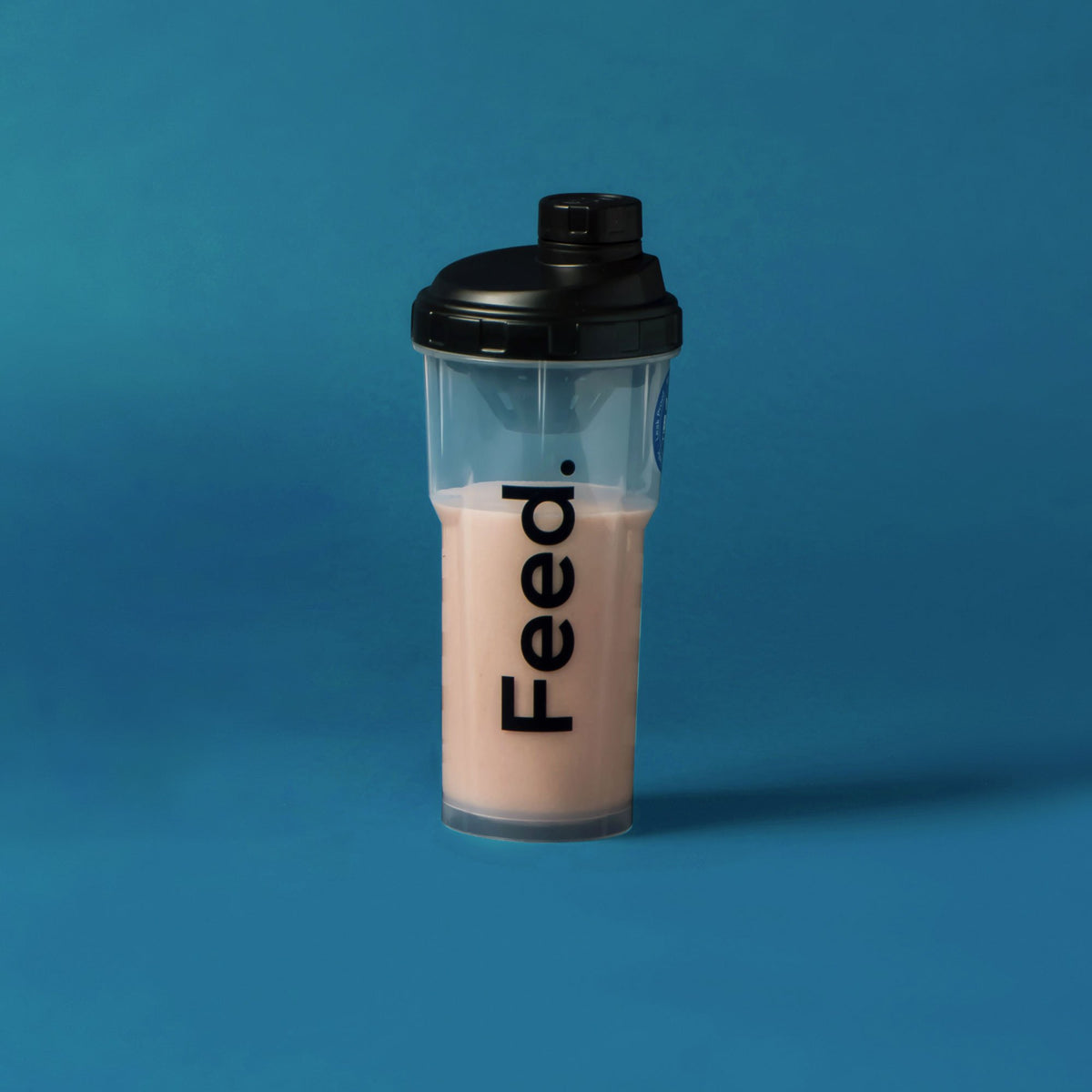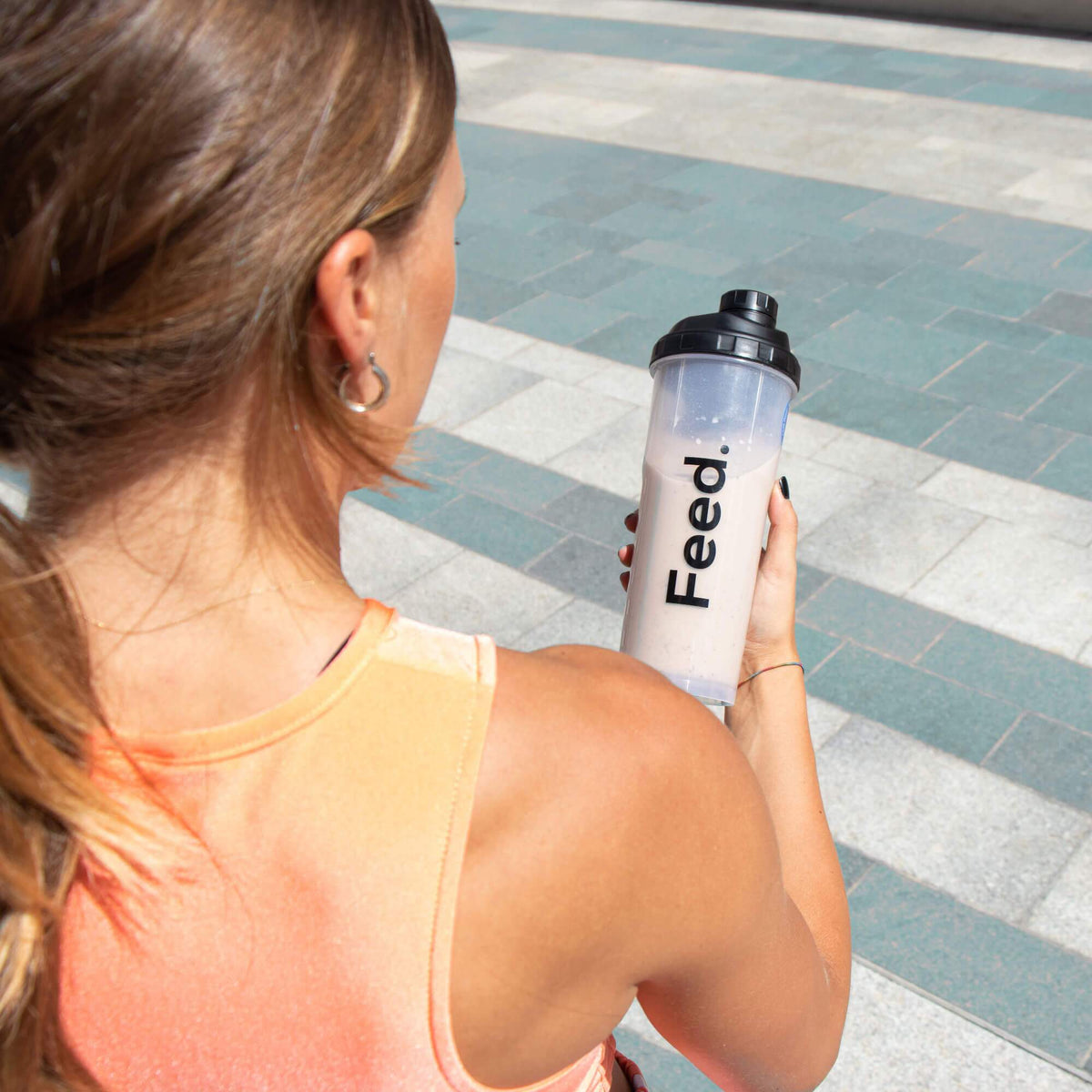 Feed. Light meal-drink
Peach. Green tea.
A low-calorie, low-sugar drink to replace a meal for weight loss. Light and fruity, it is also rich in fibre, protein and konjac to ensure fast and long lasting satiety. With Feed. Light , boost your metabolism and achieve your weight loss goals.
Bag of 20 meals of 1.8kg.
Use your meal-drink with :
Nutrients.
Nutrients.
In each Feed. Light Coconut. Chocolate. meal-drink.
Only 300 calories
A tasty meal with less than 300 calories that allows you to quickly reach your weight loss goals.
Rich in fibre and protein
Plant-based fibres and protein provide long-lasting satiety and are not stored as fats. No cravings or weight gain.
Konjac appetite suppressant
Extracted from a root, konjac is a super-food that has the power to retain water from the stomach and promotes a very fast satiety.
Green Tea, Guarana and Cayenne Pepper
3 detoxifying plants that boosts the metabolism. Burn more calories, effortlessly.
No added sugar
Contains only the sugars naturally available in the fruit in our recipes. Less than 3 g per meal.
26 vitamins and minerals
More than 180 scientifically proven benefits to stay healthy.
Quality ingredients.
Ingredients.
Peas, rice, green tea, konjac...
Each Feed. Light mealtime drink is made from ingredients carefully selected for their nutritional properties.

They are all plant-based, naturally gluten-free and lactose-free. We add a unique blend of 26 vitamins, minerals and trace elements to give you just the right amount of vitamins C, A, E, D, B12, B9, iron, calcium, zinc and many more.

We also strive to keep our impact on the environment to a minimum by selecting 100% vegan ingredients with a long shelf life to avoid food waste. As for our packaging, it is recycled and recyclable.
See the ingredients
Read more.
Read more.
On the meal drink Light Peach. Green tea.
Light meal drinks are healthy and convenient meals, low in calories and sugars. They allow you to take care of your diet and keep your weight under control wherever you are (at home, at the office, on a trip...). These drinks provide all the essential nutrients for a light and balanced meal.

For an optimal effect, replace one or two meals a day with a meal Feed. Light .
To sum up
A meal with less than 300 kcal.

Konjac, fibre and protein for satiety.

Green tea, guarana and Cayenne pepper to burn calories.

The essential for healthy weight loss.
Preparation.
Pour 330 ml of water into the shaker.
Add your 2 Feed. Light pods (90g).
Shake! Drink!
Storage.
Store the sachets in a cool, dry place.







Your questions.
Questions.
Our answers.
Yes, your meal drink is designed for weight loss. Only 300kcal. No added sugar. 4 super foods. The satietogenic effect of Konjac. It replaces any meal. To lose weight. Or to anticipate an excess. Dosable according to your desires.
At home. At work. On the go. During your activities.
In the morning. Noon. Or evening. Whenever you need it.
To lose weight. To anticipate an excess. To rebalance your diet. Or to start a cure. We recommend 1 to 2 Feed. Light per day. It's up to you to adjust your consumption according to your goals.
Preparation.
Pour 330 ml of water into the shaker. Add 2 scooops (90g) of Feed powder. Light. Shake! Enjoy!

Water, milk, plant-based milk.
We recommend mixing with water, however you can use milk or plant-based milk if you like (however, this will modify the nutritional values ​​of your meal drink).

Temperature.
We recommend preparing your shaker with water at room temperature. Indeed, the heat may deteriorate the vitamins and minerals in our recipes, which are sensitive to it.
We recommend taking 2 Feed. Light meals per day if you wish to lose weight. To have a balanced diet, you have to think about eating a variety of foods!

No contraindications except in the following cases:
Children and Adolescents. Nutritional requirements are different from those of an adult.
Pregnant women. Precaution with regard to vitamin A and soy. Do not hesitate to ask your doctor for more information.
Special diets. Ketogenic or which must be low in FODMAPS or certain vitamins & minerals.
The expiry date for mealtime drinks Light is 12 months from the date of manufacture. In general, you should not receive products with an expiration date of less than 3 months.
We recommend that you keep your packets in a cool, dry place.
None of our powders contain allergens. This is the result of relentless R&D and a rigorous selection of quality ingredients.
Pleasant taste
Having already tasted 2 other flavours, I am equally satisfied with this recipe.
Peach. Green tea. (Bag 20 meals / Light)
Natural taste and not very sweet: top!
An easy meal to prepare.
Good texture and taste. I enjoy
Green tea peach formula
Clearly it is not my favorite, we expect to drink a good green tea peach lol, I find that a dose more would be better because more thickness suits me better, as the formula vegetables, this being said the taste of which is well present and especially it calms the end well so it is perfect for me which is very greedy ...
Perfect
Matching product, top
I recommend 👍
Product that does its job
Really cuts the hunger, not unpleasant to drink. Too bad to find sweeteners in it though!
Peach. Green tea. (Bag 20 meals / Light)
Good product but to manage zero orders
Peach green tea
For the blow this one is top I am sometimes disturbed having the impression to have really a peach in mouth see even a buble tea!
Very good
After a first bag, I finally got used to this texture, and the peach flavor is very good.
Not too strong, it's very good and it's more than enough for a meal.