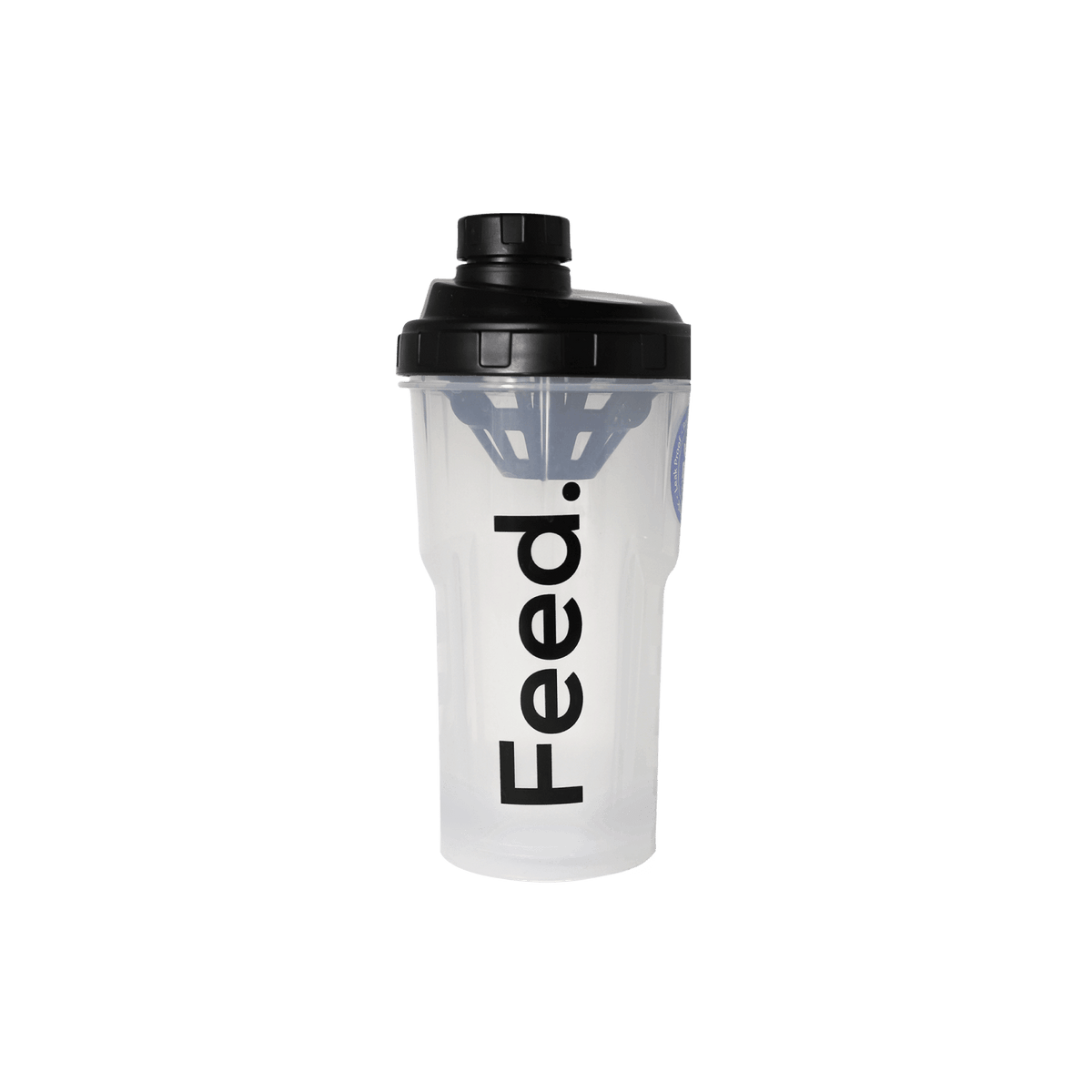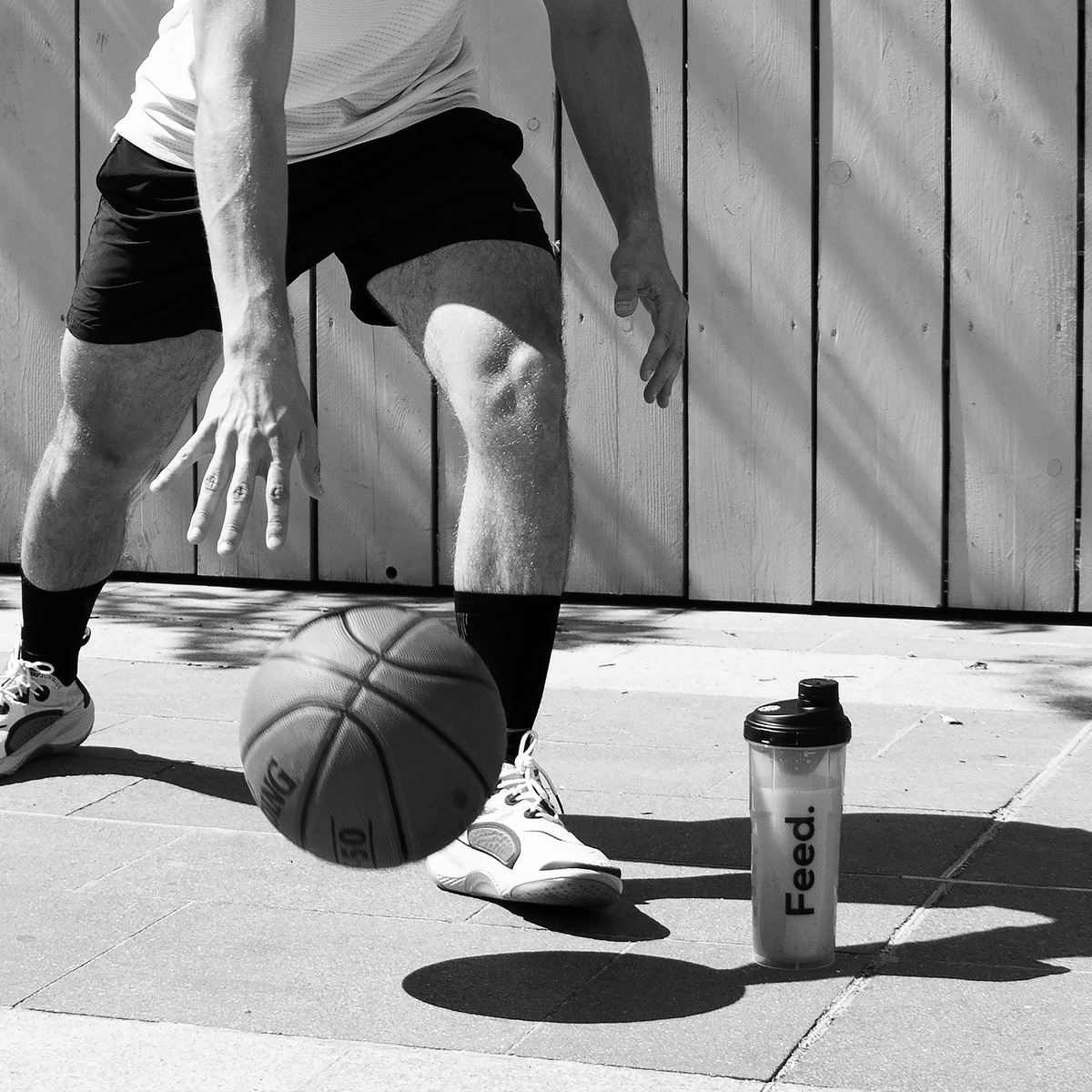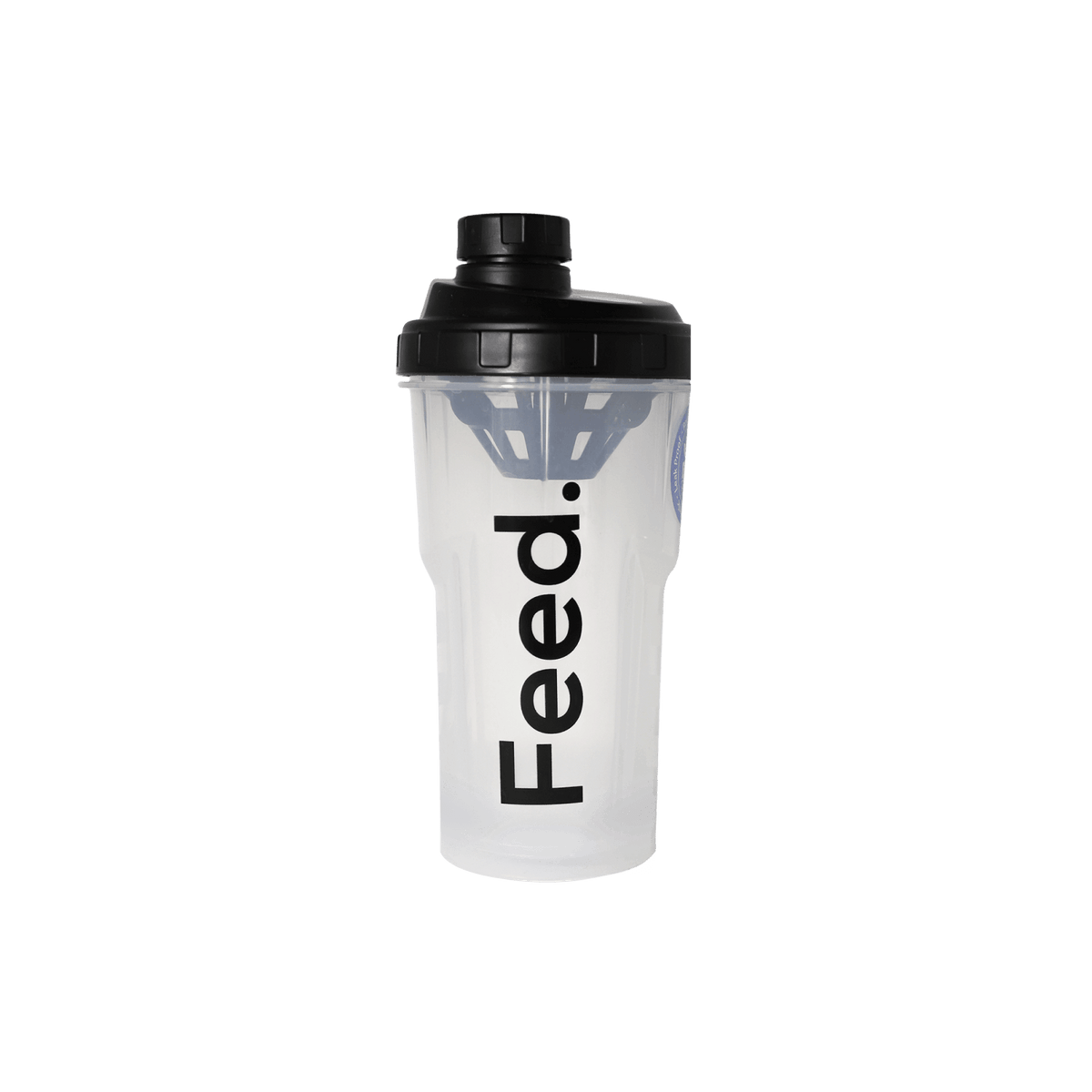 Shaker Feed 750mL.
Shaker 750mL.
The 750mL shaker Feed. has been designed to facilitate the mixing of protein powders. Its mixer guarantees an optimal dilution. It is ideal to prepare your meal drinks Original and Light.
It is BPA (Bisphenol A) and DEHP (Di(2-ethylhexyl) phthalate) free. Refrigerator, microwave and dishwasher safe.
Your questions.
Questions.
Our answers.
Preparation.
Original . Pour 300 ml of water in the shaker. Add 3 scoops (115g) of powder Feed. Original . Shake! Drink!
Light . Pour 330 ml of water into the shaker. Add 2 scoops (90g) of powder Feed. Light . Shake! Drink!

Water, milk, vegetable milk.
We advise to make the mixture with water, however you can use milk or vegetable milk without problem according to your taste (be careful however it will modify the nutritional values of your drink).

Temperature.
We advise to prepare your shaker with water at room temperature. Indeed, the heat risks to deteriorate the vitamins and minerals present in our recipes, which are sensitive to it.
Shaker Care.
Our shaker can be machine washed, but hand washing will always be gentler. Be careful where the seal is, remember to remove the seal to clean the powder.
Rinse it immediately with water if you are not at home. When you get home, fill it with hot soapy water and let it work to loosen the residue. Wash it like any other kitchen utensil, with dishwashing liquid and hot water or in the dishwasher.
The seal on your shaker must be in the correct position. If you notice that your shaker is leaking, check the position of the gasket and reposition it if necessary so that your shaker becomes watertight again.
Our meal shakes contain various flours and protein powders. It is possible that lumps may form if the drink is not mixed sufficiently.
To limit the appearance of lumps in your meal-drink and to facilitate the mixing in your shaker, you can mix the powder and the water in two times (pour half of the water + pods in the shaker, shake vigorously, add water + remaining pods, shake vigorously again).
The 750mL shaker is designed to prepare your meal drinks Original.
The 1L shaker is designed to prepare your meal drinks Sport.